What would a 'no deal' mean for the construction industry?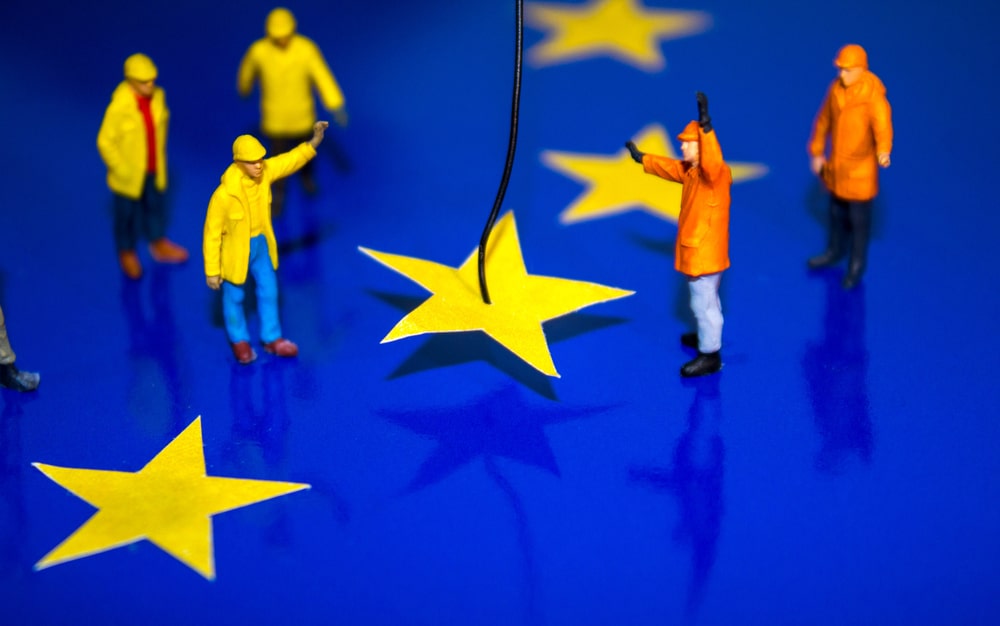 With less than six months to go until the UK's exit from the European Union, the only thing that seems certain is that no one knows for sure what is going to happen and how UK businesses will cope. In this article, we speak with Chris Robertson, UK CEO at Creditsafe, about the issues that will affect the construction sector.
The construction sector is increasingly concerned about the prospect of a 'no deal' Brexit due to a number of potential challenges to trade and the labour market. In addition, recent figures from data firm IHS Markit show that that in September the construction sector grew at its slowest pace for six months, a finding that is likely to drive confidence even lower.
The Government has begun publishing technical notices detailing how different sectors of the country would be impacted if the UK and EU fail to reach an agreement on the terms of Brexit. This could be scaremongering or a tactic to bring the EU negotiators to the table, but it certainly makes sobering reading.
One of the most immediate consequences of a no-deal Brexit across sectors could be a dampening of business confidence. Without doubt, investment decisions will inevitably be put on hold (and are already) as people wait for the dust to settle and the impact of Brexit to be fully understood. This will adversely affect the construction industry, which is often one of the first sectors to feel the effects of an economic downturn.
Headaches, delays and stockpiling of goods?
Leaving the EU without a deal will also immediately impact imports and exports. While the UK could fall back on to World Trade Organisation (WTO) rules and tariffs, there would still be the daily headache of meeting the standards, regulations and other red tape associated with trading with Europe as an external partner. There has been much talk of delays and the M20 in Kent being turned into a lorry park as paperwork is checked before lorries can enter Europe. This could massively affect the construction industry's 'just-in-time' delivery models where stocks of materials are not usually held for extended periods.
There is also the added issue of whether the EU will accept products with CE marks that have been issued by UK testing houses or reject them. As a result, some construction businesses have already started stockpiling products or inserting Brexit clauses into contracts that mitigate against additional material costs and delays, according to law firm Pinsent Masons.
Access to skilled workers
Another key fear regarding a 'no deal' Brexit is the impact it would have on labour and skills shortages and how the construction industry would cope given its current reliance on EU labour. EU nationals – who provide around seven per cent of the UK construction workforce – face ambiguity about their rights in a post-Brexit UK. While it is unlikely that European workers would be sent back to the continent, lingering doubt may result in some being reluctant to stay or not coming in the first place.
Furthermore, the industry responded with horror to the recent pronouncements of The Migration Advisory Committee (MAC), which set out plans for a new immigration policy post-Brexit. It advised the Government to "restrict access for lower-skilled workers" with a possible exception for seasonal agricultural workers. This could have huge consequences for the construction sector and its ability to deliver on large projects such as the Government's housing and infrastructure plans.
The only silver lining in the recent Government papers was the promise to safeguard infrastructure products that would have been bankrolled by European Regional Development Funding up until 2020. This provides some reassurance of ongoing investment across the UK.
Not all doom and gloom
Each quarter, Creditsafe analyses financial data across key UK business sectors, providing in-depth insight into each area and across the UK economy as a whole. Our most recent Watchdog report revealed that the number of new companies in the construction sector rose by more than one fifth compared to the same period a year ago, with 16,891 new companies established during the second quarter of 2018. There was also an increase of 15.6% in the number of active companies year-on-year. Employment rose by 49.5% over the last year, and by 14.1% in the last quarter alone, bringing the total number of employees within construction to 1.3m. Total sales grew by one per cent over the last three months to £296Bn.
Also encouragingly, bad debt – both the volume owed to and by the construction sector – fell by 39.4% and 46.7% respectively over the last year. This is despite the recent failures of Ikon Construction, which ceased trading in May, and Scottish-based Crummock, which entered administration in June.
Hoping for the best
All of these signs suggest the industry is moving in the right direction, and hopefully that will continue through to the end of 2018. However, at this point in the negotiations, putting contingency plans in place should be the top priority for UK construction firms. Companies should 'prepare for the worst', while hoping that the politicians find a more positive solution. Amidst all this uncertainty it has never been more important to do due diligence on business partners to ensure they are financially stable – this is something we have been helping businesses with for the last twenty years and will continue to do so, whatever the outcome in Europe.
If you would like to read more articles like this then please click here.