SafeSite Facilities strengthens operations team with new appointment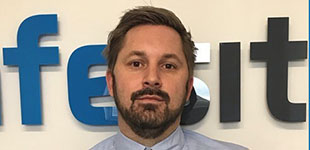 Construction site safety and security specialist SafeSite Facilities has appointed Paul Kendall as its new Fleet and Logistics Manager.
Mr Kendall has previously held managerial roles in transport and logistics at the Dudman Group and at Cappagh Browne Utilities Ltd, where he assisted the company, and its 150-strong fleet of vehicles, in successfully obtaining Bronze accreditation under the Fleet Operator Accreditation Scheme (FORS).
In his new role at SafeSite Facilities Mr Kendall's principal focus is to ensure the company's fleet, which services its security, delivery and operations divisions, remains fully compliant with the requirements of its transport, supply chain, and road safety accreditation schemes. This includes FORS Silver accreditation and the Construction Logistics and Community Safety (CLOCs) Standard.

"I am delighted to welcome Paul to the team where he has hit the ground running and already identified a number of areas in which we can make efficiencies in order to reduce our fleet operating costs", said Michael Knibbs, Managing Director, SafeSite Facilities.
"This includes vehicle tracking and fuel management. The new tracking system, which is currently being installed, will link directly with the vehicle engine control module offering enhanced data straight from the vehicle operating system. This provides the most up to date and accurate fuel and emissions data. We can also track driver behaviour so we know if and when we need to apply training to promote economical driving. With the recent switch to a new fuel card provider, we expect to see an initial saving of 6-10p per litre of fuel amounting to an annual estimated saving of over £20,000. Our new software also provides electronic daily walkaround checks, remote tachograph data downloads and many more functions, but ultimately offers a completely paper-free solution to a remote workforce", continued Knibbs.
"With Paul's guidance we will carry on our journey to achieving FORS Gold accreditation and explore options for operating a sustainable fleet, to reinforce our position as a leader in fleet transport best practice. Construction companies are increasingly asking for suppliers to demonstrate a commitment to sustainability when tendering for work. To meet this call, and in line with the requirements of our ISO 14001 certification and FORS accreditation, we are continuously looking for ways to reduce the environmental impact of our fleet operations", added Knibbs.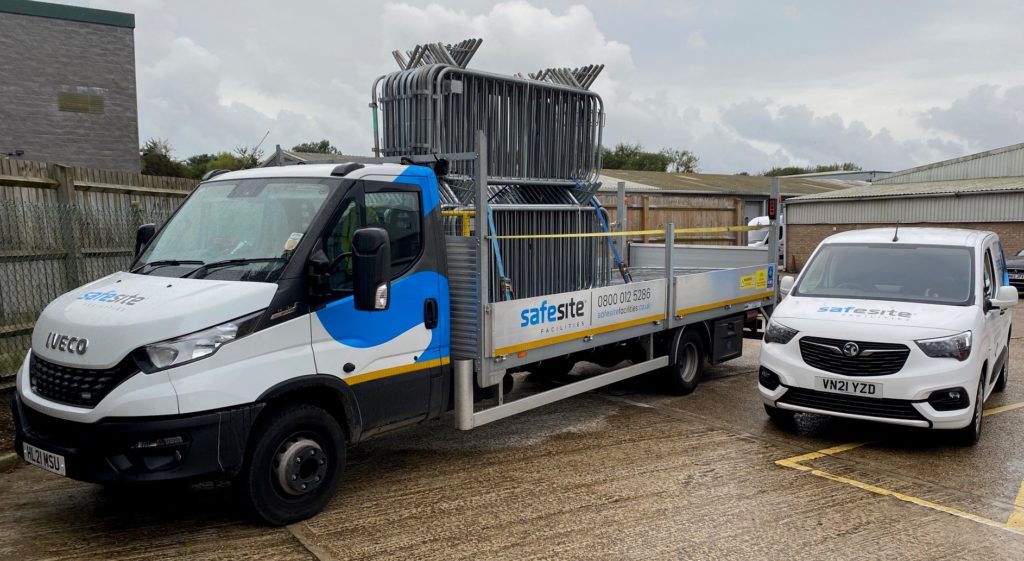 SafeSite Facilities recently expanded its fleet with the addition of a custom-built Iveco drop side flat-bed lorry.
"The new Iveco vehicle provides the flexibility to deliver heavier products to site with the manoeuvrability to access smaller areas", said Kendall.
"Not only does it deliver powerful performance it is compliant with Euro VI Heavy Duty emission standards. I will be looking to further expand our fleet as the company continues to grow, as well as assessing the viability of introducing electric vehicles as part of our commitment to help reduce our carbon footprint. The construction sector accounts for almost 40% of global carbon emissions and we all have a role to play to meet the country's net zero target by 2050", added Kendall.
SafeSite Facilities has been supplying safety and security products and services to the construction sector for over 10 years. From construction site alarms to mobile CCTV units, construction hoarding, safety barriers, and site accessories, SafeSite Facilities can specify and supply the right safety or security solution for any building project.