Construction and Brexit: what are the immediate issues?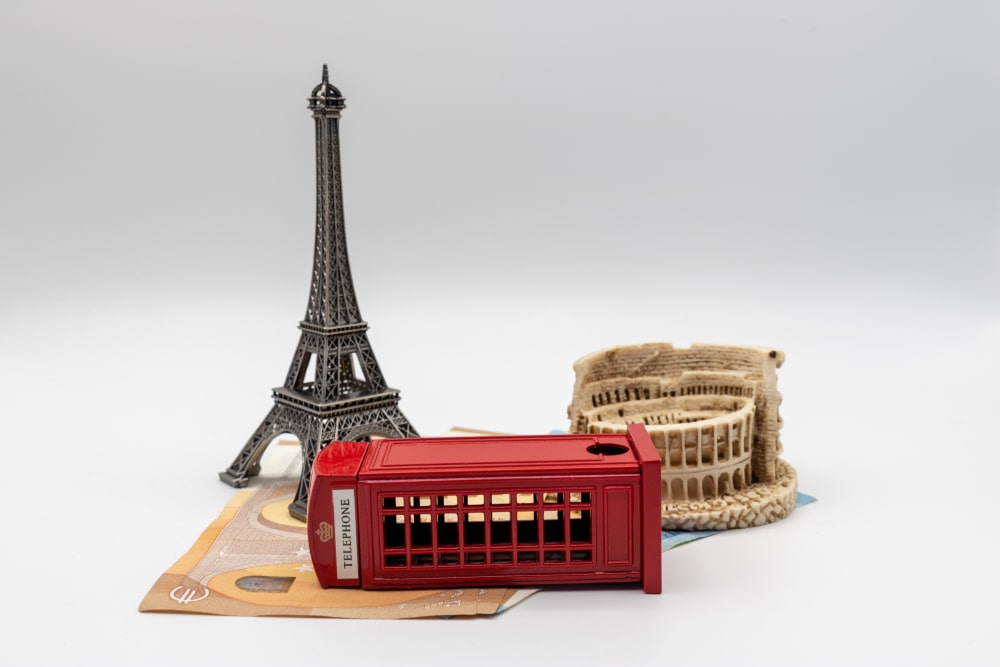 Over the past few years, preparing for Brexit has been top of the agenda for most UK construction companies. The industry is set to be one of the most heavily affected, as every element of modern construction depends on worldwide connectivity and trade. As we approach the 31st January exit date, Nathan Priestley, CEO of Priestley Construction, explores what businesses can expect in the next couple of months.
Brexit has been a long time coming – especially for construction professionals, who have so much depending on the eventual outcome. A lot of companies have been working hard since 2016 to ensure that contingency plans are in place ahead of what has, until now, been an indefinite date. January 31st 2020: officially coined by the media, 'Brexit Day'.
When thinking about the immediate issues our industry will be facing as the long trade negotiations play out, it can seem daunting. The UK's changing relationship with the EU means construction will be affected at every level, from staff through to the supply chain. In this article, we take a look at some of the hurdles we need to be prepared for.
The EU workforce
Non-UK citizens compensate for a large proportion of the construction workforce; around ten per cent, with seven per cent from European countries, according to government statistics. For areas such as London, this figure is more like the 30 per cent mark – a huge percentage of skilled labour which the sector cannot afford to lose.
Government housing targets
Pressure is continuing to mount on the construction industry when it comes to meeting the government's housing targets. Irrespective of Brexit, as the UK population rises, so does the demand for affordable homes that are sustainable, space effective, futureproof and investment-worthy – all the while working within the confines of frequent cuts to funding.
Supply of labour is already struggling due to the construction skills shortage and an ageing workforce. In the Brexit aftermath, it's likely there will be a knock-on effect, with understaffed housebuilders unable to meet targets.
Having said that, there is a flipside to this part of the inevitable Brexit outcome. As we approach uncertain times, overseas investors are forecast to take a backseat on investment in the UK. This will boost the availability of properties – consequently reducing price.
At Priestley Construction, we have certainly noticed a change in the type of buyer investing in our developments. Overseas investors appear to be holding off when it comes to buying on the UK property market, due to political uncertainty. This is being counteracted by UK residents, whose knowledge of the current climate means they are making decisions based on how certain political policies are advancing.
Supply chain
The impact of Brexit on the supply chain is ultimately dependent on what the Brexit deal looks like.
To put our reliance on the EU into perspective, about 92 per cent of softwood and timber used in construction is imported from European countries, as reported by constructionproducts.org. According to UK government data from 2017, approximately two thirds of construction materials are obtained from EU suppliers.
There is also the matter of free movement to consider; limitations around free movement of goods between the UK and the EU seem likely. This will add several stages to the import and export of products, slowing down the process and raising the cost of transport.
On the other hand, Brexit could trigger more investment in UK-based businesses and material sourcing, supporting UK enterprise and fuelling the economy.
When it comes to Brexit in the short term, it is likely that we will experience a slight industry-wide stall, while businesses operating within the EU decide on their next steps.
However, the long-term outlook is optimistic. We are hoping Brexit means more UK residents will have the opportunity to invest in the property market. We are also keen to see a rise in businesses fuelling local supply chains and more job opportunities – especially for young people – in construction.
Here at Priestley, we are preparing our teams and the wider Group in multiple ways. We have been increasing the acquisition of land and buildings in recent months through our development and acquisition arms: Priestley Homes and Priestley Investments. Our construction division is optimising changes to the trade professions by recruiting local talent, who might not be so readily available in a rampant market.
While no one can know for sure what will happen after January 31st, anyone working in the construction trade will know all about the importance of preparation. At Priestley, we are ready for the inevitable – and our hard hats are fastened extra tight, just in case of fallout.
For more information about the work Priestley Construction does, visit priestleyconstruction.co.uk
 If you would like to read more articles like this then please click here.