How COVID-19 is changing Construction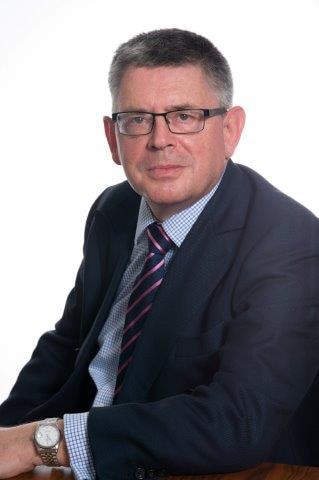 Peter James is Partner at law firm BLM and head of safety, health and environment team, London office, here he talks about how COVID-19 is changing the construction industry.
Despite the Government's announcements and the phases laid out in its 'Plan to rebuild' guidance, the construction industry continues to face a number of unique challenges with regards to the restrictions introduced to manage the COVID-19 pandemic. Throughout the lockdown, the Government has encouraged all businesses who cannot work from home to continue attending their place of work, provided the guidance from Public Health England (PHE) including social distancing is followed. Although the recent 50-page document provides some more specific information for those in the construction industry, the overarching message is much the same.
The guidance
The Health & Safety Executive (HSE) has made clear, on its website and on social media, that duty holders must comply with their existing duties to ensure the health, safety and welfare of employees at work, as well as the more prescriptive duties found in Health and Safety Regulations. Originally the HSE stated that where it finds employers not taking action to comply with relevant PHE guidance to control public health risks, it will consider a range of actions to improve and control workplace risks, which could include shutting down operations. It has now gone further and stated that those not following Government guidance and exposing employees to risks from transmission of COVID-19 could face prosecution.
Many larger construction companies and house builders closed sites following the lockdown in March, but work has continued on others, particularly smaller developments. Following the Government's announcement on the 10th May that those who can't work from home are 'actively encouraged' to return to work, it's likely the sites that did choose to temporarily close will reopen in the coming weeks, but this should be a considered process.
The latest advice, released on the 11th May, confirmed the sheer complexity of dealing with COVID-19 in the workplace and should act as a caution to businesses that a return to work must be carefully planned. The considerations across industries will vary, but it is interesting that in construction, though PPE is to be worn in accordance with usual practice, there is no legal requirement for face coverings.
Risk assessment
Before making any decisions about bringing workers back to site, my advice is to read the guidance, assess the risks in your workplace and then plan effective control measures. Once implemented, these need to be managed and monitored to ensure compliance. Businesses should consider whether it is absolutely critical for employees to be in the workplace and should not restart operations until workplaces are COVID secure, in accordance with the Government guidelines. Risk assessments should be regularly reviewed in line with further guidance from the Government and the HSE.
A risk assessment is not about creating huge amounts of paperwork, but rather about identifying sensible measures to control the risks in your workplace. Your risk assessment will help you decide whether you have done everything you need to, and you should share the results with your workforce. If you have fewer than five workers, or are self-employed, you don't have to write anything down as part of your risk assessment. However, if you have five or more workers, you must record the risk assessment and share this with employees and others on site. The Government also expects risk assessments to be published on websites where a business has more than 50 workers.
We could well see the HSE becoming involved relatively quickly if concerns are raised that workplaces are not COVID secure and workers are being put at risk, and the Prime Minister has encouraged workers to report any concerns to the local authority or the HSE. Employers should be particularly careful in their handling of employees returning to work, particularly those considered vulnerable, especially now the HSE has been given a further £14 million to assist with inspection and enforcement.
Implementing the guidance
Construction sites present particular problems for those implementing the PHE guidance. They are already high-risk workplaces, where social distancing is far from straightforward.  Site safety typically replies upon close teamwork and following standard procedures. The Government  produced advice specific to many industry sectors including construction in April and early May, and the Construction Leadership Council has provided further guidance to the industry.
Construction sites can operate if work is undertaken in accordance with social distancing and other guidelines, wherever possible.  Where this not possible, consideration should be given to whether the activity is business critical. If it is, businesses should take all mitigating measures to reduce the risk of transmission between staff. These include:
–  Increasing the frequency of hand washing and surface cleaning
–  Keeping the activity time involved to a minimum
–  Using screens or barriers to separate people from each other
–  Using back-to-back or side-to-side working (rather than face-to-face) whenever possible
–  Reducing the number of people each person has contact with by using 'fixed teams or partnering' (so each person works with only a few others)
–  Taking mitigating measures for those operating plant and equipment on site that will be used by others, including enhanced cleaning protocols and ensuring good ventilation
Finally, if people must work face-to-face for a sustained period with more than a small group of fixed partners, then you will need to assess whether the activity can safely go ahead. No one is obliged to work in an unsafe work environment.
Final thoughts
In summary, construction work must be properly planned to allow social distancing where possible and enable workers to follow PHE guidance. Where social distancing is not possible and the work needs to proceed, full mitigating measures should be put in place which follows Government and industry guidance. Construction workers must be kept informed through regular toolbox talks of all Government and PHE guidance on social distancing and other measures to protect their own safety, and the safety of others. Contact between construction workers must be limited wherever possible and washing facilities provided.
Those sites planning to reopen in the coming weeks will need to produce detailed site operating protocols developed in compliance with social distancing requirements and other mitigating measures. Existing risk assessments and safe operating procedures will need to be reviewed and revised, and further risk assessments produced dealing specifically with the risk of transmission of the virus on sites. Construction work will present unique challenges in the current climate, but it is clear the HSE will continue to investigate incidents and take enforcement action for breaches of existing health and safety legislation and where it considers employers are not managing risks surrounding the transmission of COVID-19. The success, or otherwise, of the guidance to manage the risk presented by the pandemic remains to be seen.