Noticeable construction output growth over the final quarter of 2019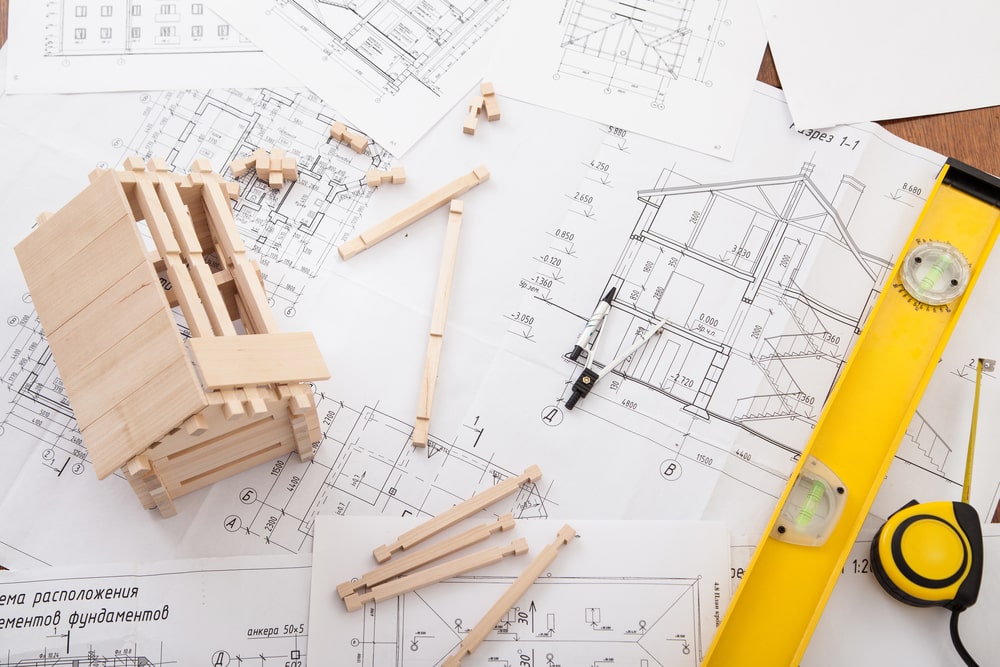 According to the most recent Construction Output Report from the Office for National Statistics (ONS) the final quarter of 2019 was surprisingly one of growth, with construction output growing by a proportion of 0.5 per cent over the course of the three month period.
In spite of the political deadlock, which the December General Election temporarily imposed, construction output has shown a significant uplift across all subsectors apart from private new housing and public other new work, which both declined by the exact same proportion of 1.1 per cent.
Comparatively, the most noticeable increases in construction output came from the private commercial construction subsector, which expanded by a proportion of 2.5 per cent on account of the General Election result providing closure on government policy; and also from the public new housing sector, which grew by 8.4 per cent following Conservative Party pledges that were made throughout the election campaign and beforehand.
As a month on it's own, December experienced a construction output increase of 0.4 per cent where the key supporting subsector was identified as new work, which witnessed an expansion of 0.8 per cent, in addition to public new housing and infrastructure, which each increased by a proportion of 1.9 per cent and 1.7 per cent respectively.
These improving subsectors within the month of December display a growth that is noticeably greater than the overall growth for the month and this is due to offsets that stem from declines in the subsectors of repair and maintenance, private industrial work, and private new housing, which each decreased by proportions of 0.4 per cent, 5.1 per cent, and 1.5 per cent.
In response to the ONS construction statistics, the Chief Executive of the Federation of Master Builders (FMB), Brian Berry stated: "Despite toxic uncertainty, political ups and downs and bad weather in 2019, it is a testament to the resilience of the construction sector that it grew by 2.5 per cent last year.
"However, the positive overall figure for last year should not mask the disappointing performance of the repair and maintenance sector which saw minimal growth of 0.7 per cent and a fall of 1.7 per cent in private housing repair and maintenance.
"A national retrofit strategy would help boost the domestic repair and maintenance sector, providing confidence and support to homeowners and builders to make the necessary upgrades to our ageing housing stock. At this same time, this would help to reach net-zero emissions by 2050."
The Executive Director of Growth and Partnerships at ilke Homes, Matthew Bench added: "Christmas came early for the construction sector in the fourth quarter of 2019 as month-on-month output increases reached an all-time high.
"It seems the housebuilding industry is finally pulling its socks up and getting on with building the homes our country so desperately needs, with year-on-year increases in public and private housing achieving growths of 18 per cent and 4 per cent respectively. Despite ending the decade on a high, the government and industry mustn't rest on its laurels.
"It is widely expected that the chancellor's spring Budget will be accompanied by a new construction strategy, and if so, Mr Javid should use this opportunity to cement the government's commitment to modern methods of construction (MMC).
"The uptake of modular manufacturing was one of the key aspirations of the 2016-2020 strategy. And in the last two years, the government has shown intent to help move the dial with the increasingly muscular approach from Homes England, with nearly £40M worth of funding for local authorities to invest in MMC and the appointment of Mark Farmer as MMC Champion.
If you would like to read more articles like this then please click here.