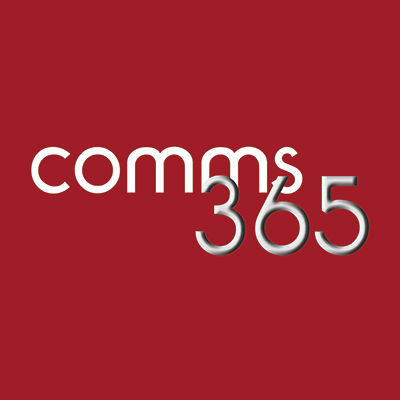 2016 – The year of big industry developments, awards, events and more!
Take a look back at what Comms365 got up to in 2016.
Industry Developments – 4G, SD-WAN and IoT
Implementing 4G was our response to the issues caused by a number of broadband outages that left several thousands of businesses and households without Internet service for several hours, and impacted business performance and competitiveness, our experts issued opinion around the implementation of 4G. With 4G LTE network coverage, speed, reliability and costs having improved, organisations really should be considering 4G infrastructure and services as a primary, rather than secondary connection. We've also talked about the role Software Defined Wide Area Networking (SD-WAN) is set to play in truly democratising technology.
From construction to the public sector, insurance to retail, virtually every organisation is looking hard at the Internet of Things (IOT) to assess opportunities to improve efficiency, reduce costs and enhance customer experience. However, organisations need to be actively making sense of the data tornado delivered by IoT if they are to realise the benefits.
New Products and Developments
This year we launched another new addition to our Cloud solution portfolio: our next generation Software-Defined Wide Area Networking (SD-WAN) application control service, Prism. Designed to secure and optimise the Cloud experience in a private network, Prism provides organisations with a lower total cost of ownership (TCO) of their WAN whilst providing the equivalent and enhanced capability of a Multiprotocol Label Switching (MPLS) network.
In addition, we've developed our rapid deployment internet access solution, Continuum. To date, Continuum has encompassed three or five cellular routers so that connections, like 3G, 4G, ADSL, FTTC, Leased Lines and Ethernet, can be bonded together. At times, due to low cellular signal quality, even five bonds have been unable to deliver sufficient bandwidth in some areas. As we have scalability within our software, we're now able to support a higher bonded solution and have evolved our offering by launching a new Continuum 10 infrastructure, providing a 10 bonded solution which boosts performance in marginal signal coverage areas. We already have some customers using Continuum10 and looking forward to rolling it out further in 2017.
Our Partner Programme
We've also announced our Affinity Partner Programme for distributors, systems integrators, value-added resellers (VARs), independent software vendors (ISVs) and consultants, delivering them with everything they need to successfully scope, sell and deliver a true end-to-end solution for customers.
Showcasing Comms365 in Milton Keynes
In 2016 we launched a local cost effective superfast internet service for businesses located in or around Bletchley's Bond Estate, something they didn't have access to before we moved in. We were also named winners of the Milton Keynes Business Achievement Award (MKBAA) for Innovation and Technology! Something we were extremely honoured to receive. Furthermore, and for the second year running, we exhibited at the MKEX Technology Exhibition held at Milton Keynes Stadium. It was great to see some of the best innovation the city has to offer and continue to support local businesses.
Further Award Entries
We were delighted to be made finalists in a total of six awards this year, from Best B2B Technology Innovation and M2M/Wireless Solution to Business Continuity and Vertical Solution of the Year.
Event Exhibiting
June saw us exhibit at the construction industry's biggest event of the year, Hillhead, where we received significant interest in the Internet of Things (IoT) and our solutions for Machine Condition Monitoring and Energy Management. We also hosted demonstrations of Continuum.
In September we joined the data, IT, mobile and comms industry at Convergence Summit South, where our Head of IoT and Product participated in a seminar around IoT. We then closely followed this up by exhibiting at IP Expo Europe. The big topic here was SD-WAN technology.
Charity Support
As if we weren't proud of our team enough. We have collectively supported three great charities over the past 12 months – Willen Hospice, Save the Children and Children in Need.
New Team Additions
Last, but by no means least, we have had a number of new recruits that have enhanced our team, covering IoT and Products and Marketing, through to Finance, Developers, Technical Managers and Systems Administrators. And it doesn't stop there! We have new members joining our sales team and engineers in the New Year and we can't wait to welcome them.
Finally, we wouldn't have had such a successful year without our team, partners and our existing customers, plus our new customers that have come on board in 2016. We'd like to wish everyone a Merry Christmas and a happy 2017!