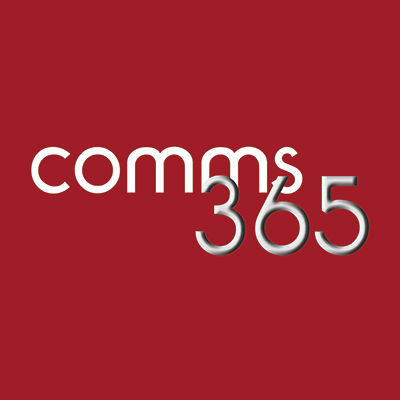 Finalists in two categories at the Comms National Awards 2016

We are delighted to announce that Comms365 has been shortlisted in this year's Comms National Awards for Best SME M2M/Wireless solution and Best Enterprise M2M/Wireless solution!
The awards categories recognise reseller solutions that reflect the wider use of mobile/wireless or M2M technologies that increase customer productivity, improve efficiencies and reduce costs in the SME and Enterprise environments.
So how can an SME benefit from M2M? From simple device monitoring and innovative resiliency services through to tracking and energy management, Comms365's customers are able to use our M2M SIM technology in CCTV, Weather Stations, Wind Turbine Monitoring, Solar Farms, EPOS, Fixed Line Failover, Internet Access, Vending Machines, Digital Signage and much more.
Mike van Bunnens, Managing Director at Comms365 comments: "We've evolved our solution to not only enable customers, resellers and partners to take a SIM from Comms365 with a Fixed IP address and allow them to put it into an M2M device of their choice, but provide them with solutions which include hardware, configuration, support and failover options."
How can an Enterprise overcome the challenge of cutting through the hype of IoT and piece it all together to create a real life solution?  It's not only about the hype but finding a solution that delivers on its promise.  Industrial Internet of Things (IIoT) is quite different to the consumer IoT that will result in billions of connected devices by 2020.  It is all about the Enterprise and how it can utilise this latest technological revolution to its advantage.
"Our IIoT solutions when deployed in a wind turbine for example provide immediate ROI as the cost to install a fixed line connection within a turbine is often prohibitive due to the location.  By deploying our M2M solutions, remote connectivity can be achieved through 3G / 4G at a fraction of the cost.  Combine this with a sensor package to monitor current or vibration and you have a solution that ticks a number of boxes in one go, thus enabling the implementation of a one stop solution."
Mike concludes: "The 2016 Comms National Awards has had its biggest number of entries to date and we are over the moon that the judges have chosen to shortlist our solutions in two categories. We can't wait to hear the winners announced on 13th October and have everything crossed!"
To find out more about Comms365's M2M and IIOT solutions, call us on +44 (0) 1234 865 880, or email us at [email protected]