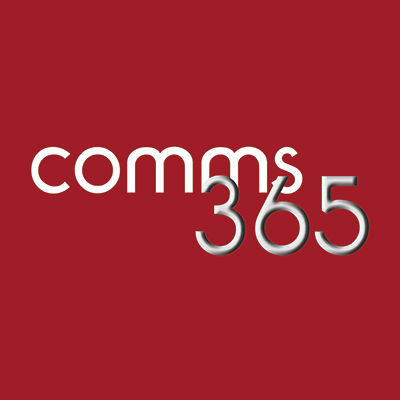 Meet the team
You may have read our latest blogs introducing our newest team members Phil, Eve and Suzanne. Now it's time for you to meet our new Marketing Executive, Donna Smith…
Q: So, Donna, what experience do you bring to your role at Comms365?
A: I have a wealth of design and marketing experience, and within my role I aim to support my team with continuing to bring the brand to life and promote all qualities of Comms365 in all different sectors and aspects.
Q: What are you looking forward to the most about working at Comms365?
A: I'm really looking forward to enhancing the Comms365 brand and making us stand out from the crowd. There are a lot of exciting changes going on in the market at the moment, so it's a great time to join the company.
Q: Within your role, what will your main responsibilities be?
A: Ensuring our brand is used in the most effective way possible is definitely a top priority. Additionally, promoting what Comms365 is all about in terms of our services, quality and products will be an ongoing activity for me.
Q: And why did you choose to work at Comms365?
A: Quite simply, I could see how quickly the business is growing and I wanted to be a part of it. Comms365 works across a variety of sectors, which enables me to learn about a range of different industries and creates a wide scope of opportunities for us. I am excited to be on the journey!
Q: What impact are you looking to have on the business?
A: Fundamentally, I want to make the Comms365 brand visible and memorable. Consistency is key when it comes to branding and marketing so I want to enhance this as much as possible.
Q: Lastly, do you have any goals that you are looking to achieve whilst working at Comms365?
A: I want to develop further within marketing and learn new innovative ways that I can promote Comms365 digitally. Watch this space!
Do you want to find out more about what it's like to work at Comms365? Give us a call on 01234 865880 or email us on [email protected]