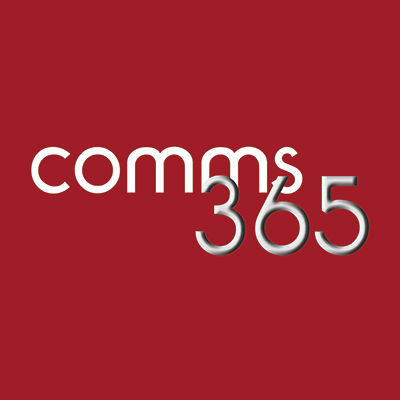 Comms365 in the news
Spring has sprung, the sun is shining and we wanted to take this time to pause and reflect on what has been a great first quarter of 2017 for Comms365!
Firstly, we kicked off the year announcing that we are partnering with leading Low Power Wide Area Network innovator, Everynet. As part of our new partnership, we are providing essential services for deployment scalability, installation support and additional connectivity services to Everynet and its customers. We have also integrated the Everynet network platform into our CommsPortal management and application infrastructure, and offering LoRaWAN™ based services in conjunction with our M2M and 4G services.
We followed this news up with a further announcement about our award-winning offering, Continuum, and how our platform now allows the bonding of up to 10 lines of aggregated 4G connectivity – a doubling of capability. This move was driven by customer demand for connectivity in a number of marginal signal areas, where multiple cellular connections are needed to guarantee consistent, high quality internet.
In March, we joined Everynet at Mobile World Congress (MWC) – the biggest event in the telecommunication industry calendar, which saw over 108,000 professionals descend on Barcelona to talk all things mobile. Alongside the usual unveiling of the latest phones, smartwatches and tablets, everyone was talking about IoT connectivity and 5G – two areas we are hot on at Comms365!
On the topic of IoT, our hat-trick of news announcements came when we became a member of the LoRa Alliance – making us now an integral part in the process to create the connectivity infrastructure for the Internet of Things (IoT).
Did you see that BT received a record fine by Ofcom over Openreach broadband installation delays? Check out our MD's response below to the fine, as well as some of our other coverage highlights from the past three months:
Comms Business: BT fined £42m for delayed lines
Mike van Bunnens, Managing Director, Comms365, commented: "Of course, the Ofcom fines will kick-start BT into addressing the problem, but there isn't going to be an overnight fix. For organisations that simply cannot afford to wait for BT to catch up, 4G services could hold the answer. It is no longer a consumer only technology that is known to be a little temperamental. By taking several 4G connections and bonding them together, businesses can access high-speed, reliable broadband-like connectivity through the mobile network.
Total Telecom: Comms365, Everynet to enhance IoT capabilities, deliver scalable LoRaWAN deployments
"To be at the forefront of implementing large scale LoRaWAN deployments, we look for strategic partners within our ecosystem who can amplify our existing capabilities and provide world leading IoT solutions, and we've found that collaboration with Everynet," said Mike van Bunnens.
Connect-World: Comms365 delivers ultra fast bonded 4G services in internet 'not spots'
Mike van Bunnens, comments, "Since the launch of our Continuum service in 2014, we have seen huge demand for portable wireless internet when traditional fixed broadband or dedicated fibre access isn't an option. Connectivity is now the life blood of virtually every business and we are committed to developing solutions that enable any organisation of any size, regardless of location to access the ultra-fast internet necessary to effectively run their business."
We're looking forward to what the next quarter holds for Comms365 – a big focus for us is going to be our SD-WAN capabilities – watch this space!