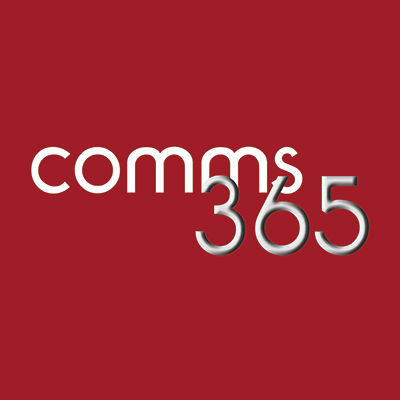 Want to know more about the benefits of SD-WAN?
Questioning your MPLS network? Want to know more about the benefits of SD-WAN? Comms365 provide the answers!
This month we launched the latest addition to our Cloud solution portfolio: our next generation Software-Defined Wide Area Networking (SD-WAN) application control service, Prism. Designed to secure and optimise the Cloud experience in a private network, Prism provides organisations with a lower total cost of ownership (TCO) of their WAN whilst providing the equivalent and enhanced capability of a Multiprotocol Label Switching (MPLS) network.
Mike van Bunnens, Managing Director, Comms365, comments: "SME businesses are increasingly utilising Software-as-a-Service from Cloud-based providers for essential business productivity. Legacy, expensive private networks are becoming saturated with Cloud-based traffic. Business owners and IT managers need to gain control over their critical and non-critical application traffic streams, utilise the combined bandwidth of dedicated private circuits and broadband access links for cost-efficiency and still deliver the experience their users expect and require."
So what can an SD-WAN solution do for you as a service provider or reseller, or as a business owner or IT manager?
A service provider or reseller
Q: Are you looking for ways in which to optimise existing client MPLS networks to access cloud software services and open up new revenue streams?
A: An SD-WAN solution aggregates and routes cloud traffic via commodity broadband and cellular services, alleviating congestion on existing MPLS connections, and optimising the overall Wide Area Network Solution. Comms365's Prism offers site CPE hardware, software and professional services, all potential additional streams of revenue to service providers and resellers.
Q: Do you want to build a new wide area network for clients that offers equivalent security and performance to an MPLS solution, at lower cost?
A: Utilising Internet only access links from different carriers, you can build a new Wide Area Network based on SD-WAN technology for clients that offers Enterprise-grade encryption, optimised application routing and lower TCO than an MPLS alternative. Class of Service, QoS and a centralised management platform puts management control in your hands, and not the carrier.
Q: Do you want to future proof your clients MPLS investments?
A: SD-WAN solutions are the next generation Wide Area Network Solutions, designed to overlay existing MPLS networks. Deploying these solutions today to optimise cloud application traffic streams for existing sites offers a platform capable of taking over all WAN functions more cost-effectively when MPLS contracts are up for renewal.
A Business Owner or IT Manager?
Q: Are you frustrated with the high network complexity and costs associated with your existing MPLS Network?
A: An SD-WAN solution offers IT Managers the ability to configure and bring up new sites and bandwidth in minutes, not days or weeks. Commodity broadband and redundant access links can now be utilised to boost overall site bandwidth efficiently and cost-effectively. SD-WAN is WAN democracy in action, putting control back in the hands of the network administrator.
Q: Do your users suffer degradation in performance when they access cloud-based software services?
A: Cloud-based services such as Office365, Salesforce and other critical business efficiency applications are being accessed by the Internet break-out of a company private network. The result is congestion of the MPLS 'pipes' with no control over application routing and performance. SD-WAN solutions offer an optimised routing path and dynamic decision-making over the best, optimised way in which to access these applications.
Q: Are you looking for a high security, resilient, high performance solution compatible with your existing MPLS network?
A: SD-WAN is an overlay service, aggregating the existing MPLS site connections with commodity broadband and 4G services into a single, resilient, high performance 'pipe'. SD-WAN offers Enterprise-grade encryption for all traffic streams that can be routed securely to their destination.
SD-WAN is rapidly emerging as a new way to design and deploy a WAN, giving end-users, network engineers and service providers the ability to adjust, optimise, automate and test their WAN connections through software controls. With global revenues expected to exceed $6bn in 2020, according to IDC, and Gartner predicting that 30% of enterprises will use SD-WAN products in all their branches by 2019, Prism represents a significant addition to Comms365's Cloud Protect product family, which offers innovative software-based technologies to secure, connect and optimise the Cloud.
Mike adds, "The proliferation of data being consumed on a day-to-day basis by business users is demanding a completely new way of managing networks. At Comms365, we are dedicated to two things: continuous technological innovation, and the provision of top level services to our partners and clients. As such, we are proud to announce the addition of Prism to our solution portfolio."
To learn more about Prism, contact our team on 01234 865880 or via email us at [email protected]