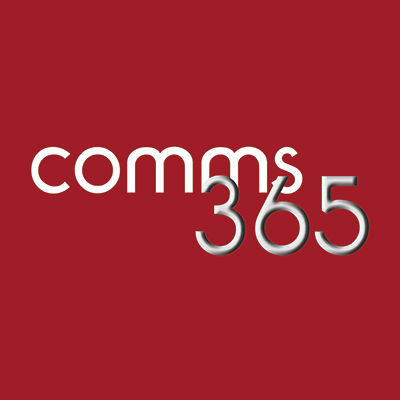 Comms365 in the news
Cast your minds back to early February and you'll undoubtedly remember the major outage that BT suffered across the UK, which left tens of thousands of households and businesses without a connection for hours. It all started when BT announced a "major equipment failure" in one of its routers, which affected not just customers across the whole country who buy their broadband directly from BT, but also those who buy broadband through smaller providers that use BT's lines.
In response to this, Comms365 Managing Director Mike advised that businesses can no longer rely solely on broadband connectivity, making it the perfect time for 4G to take centre stage.
Mike explained, "Over the past couple of years organisations have woken up to the critical importance of 100% Internet access uptime. With the reliance upon cloud based applications and the cost benefits of VoIP calls, continuous, fast connectivity has become an essential business requirement. What's more, news that exploded the headlines this week of BT's major broadband outage shows that businesses shouldn't waste time waiting much longer; even when a superfast broadband connection does arise, there's still the possibility of it failing.
In contrast, 4G network coverage is getting ever better. Speeds are great and with 4G data costs at a fraction of the 3G alternative, 4G clearly has a role to play. Many organisations still consider mobile purely as a back-up comms option – but given the speed, resilience and reliability of the 4G infrastructure, is it now time for businesses to consider 4G as a primary, rather than secondary connection?"
Proving popular again amongst the Business, IT and Comms press, here's a few key pieces of coverage in some great titles:
Comms Business, page 73
The arrival of 5G will certainly challenge the validity of fixed line connections, but that is a few years away yet. In the meantime, 4G is becoming a compelling business solution – as both primary and back-up option.
IT Pro Portal
It's time for 4G to take centre stage
Most organisations now recognise the complete reliance upon an Internet connection. Indeed, quality and reliability of comms increasingly informs decisions regarding business location. However, far too many organisations still feel constrained by the lack of top quality fixed line connections available – and certainly by the huge variability in price.
Compare the Cloud
Don't rely solely on your broadband connectivity: it's time for 4G to take centre stage
The key message is that the choice is broad – enabling companies to invest in a comms model that truly reflects business needs irrespective of location. Is a mobile first comms strategy viable today? To be honest, it depends on business needs.
Follow us on Twitter, LinkedIn and Facebook for our latest news updates.