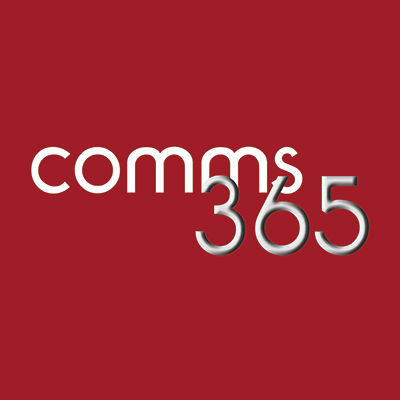 IoT in the News
The last two months have certainly been busy! Firstly, we announced two new senior additions to the Comms365 team – Nick Sacke, Head of IoT and Products and Situl Shah, Director of Business Development – and secondly, we published our latest opinion article, which has been well received amongst the Business and IT press.
Within the opinion, Nick discussed how from construction to the public sector, insurance to retail, virtually every organisation is looking hard at the IoT to assess opportunities to improve efficiency, reduce costs and enhance customer experience. The networks are in place and the devices available by the billions – but organisations need to actively make sense of the data tornado delivered by IoT to realise the benefits. 
Here are a few of the great pieces of coverage of the opinion article and announcement press release:
Comms Dealer – Comms365 appoints IoT and wireless big hitters
Comms Dealer detailed the appointments of both Nick and Situl as part of our push to drive IoT solutions via our partners. Nick and Situl bring 45-plus years joint experience including expertise in developing and implementing IoT, M2M, wireless, IT security and managed ICT solutions.
Information Age – How to turn the IoT from concept to money-making machine
Nick discussed how, given the potential business benefits on offer, IoT is the hottest tech ticket around right now for good reason. But organisations need to be aware that while data is a critical part of the solution it is just a part. Without every component of the solution in place and a trusted end to end provider, organisations will struggle to make any sense of this data storm and fail to make a compelling business case.
IoT Now – CommsS365 strengthens IoT offering with two new senior appointments
IoT Now described how the addition of both Nick and Situl to the Comms365 team will support our move to bolster its offering by providing end-to-end IoT solutions for its strategic partners and the B2B market.
IoT Tech – Inside the tornado: How to thrive in the perfect storm of IoT
Within this article, Nick examined the widespread deployment of high bandwidth mobile networks in tandem with the creation of a vast array of low cost sensor devices has created a perfect storm. The Internet of Things (IoT) is now both viable and affordable, but while organisations are flocking to device vendors in a bid to get involved, there are two major stumbling blocks: defining the business outcome and creating the business case. 
Comms Business – Sacke to Head Comms365 IoT Products Division
On Comms Business, in response to the growth of the team, our Managing Director Mike van Bunnens, added, "The appointment of Nick and Situl is testament to the substantial growth that Comms365 is currently experiencing. We welcome them both to our team and by further defining our product roadmap and developing our partnerships in line with this, we will be best placed to ensure we continue to provide our customers with the next wave of technology and work closely with them to create our solutions around their short and long term plans." 
Follow us on Twitter, LinkedIn and Facebook for our latest news updates.