Vinden Partnership launch Defect Detection Service

We are pleased to announce The Vinden Partnership has launched a Defect Detection Service in response to increased numbers of new house purchasers approaching us for independent assistance in identifying defects and advising them on their resolution.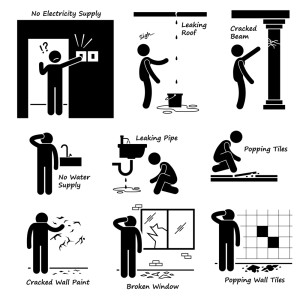 Clients can either engage Vinden pre-completion to "snag" a property prior to finalisation of the purchase or post-completion where a house builder is reluctant or unwilling to attend to rectify defects and a dispute has or is about to arise.
We will quote a fixed lump sum, starting from £350 plus VAT for surveying a property and providing a formal report listing a full schedule of defects. The inspection includes an aerial roof survey for low rise properties in order to identify any potential defects in those areas that are difficult to access. We are able to utilise thermal imaging technology as part of our inspection in an effort to identify whether thermal insulation has been sufficiently installed within the cavity walls.
An additional top-up fee is payable if the client wishes to have the schedule priced. Discounted hourly expert rates are also offered to clients who unavoidably end up in formal dispute with their house builder.
Our Defect Detection Service is not restricted to the residential sector only. We are able to extend this service to commercial premises and would be happy to provide a free quotation upon receipt of the property details.
For further information or a quotation, email [email protected].