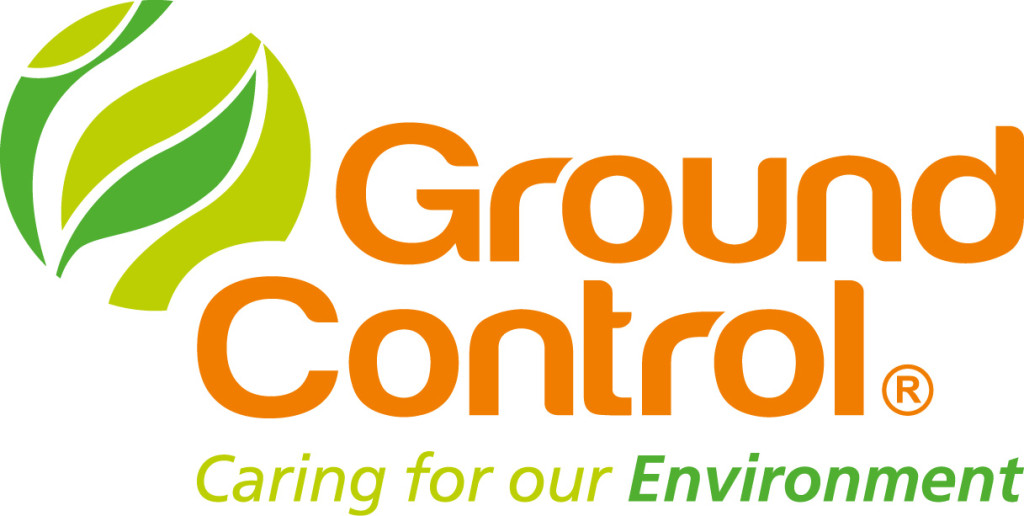 Ground Control team scoops three places in industry's '30 Under 30′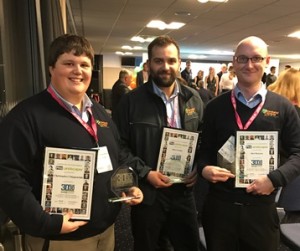 The UK's leading commercial landscaping and external maintenance company, Ground Control, is today celebrating the success of their young talent as three employees are selected as Pro Landscaper magazine's '30 Under 30: The Next Generation'.
The '30 Under 30' awards were launched by the magazine to celebrate the successes of young people within the horticulture and landscaping industries.
This year, three Ground Control employees have been awarded, celebrating fantastic career growth within Ground Control and giving recognition of their outstanding potential to succeed in the industry; Commercial Assistant Aled Roberts, Graduate Landscape Architect Chris Chippendale, and Contract Delivery Manager James Sadler.
All winners were invited to the awards ceremony as part of FutureScape at Sandown Park Racecourse, Esher, followed by a lavish dinner with entertainment to congratulate the winners.
One of Ground Control's proud winners, Commercial Assistant, Aled commented, "It is great to have been selected as one of the key young players in the industry. I entered the industry in 2008 focussing on accounting, and have since progressed my career to work in the commercial side of landscaping. I am currently studying MSc in Quantity Surveying with Ground Control so that I can take a higher role and support the company across my region as a Quantity Surveyor. Really looking forward to what the future holds."
Graduate Landscape Architect, Chris commented, "The 30 under 30 award is a brilliant award, and I am grateful to have been recognised in this way! I joined Ground Control in 2014 following a degree in Landscape and Garden Design at Writtle College and am now studying a Masters in Landscape Architecture part time supported by Ground Control. I have achieved and developed a lot since joining Ground Control, and it's been great working with the team to see the transformation of projects and our designs come to life. With me only just beginning my career in this industry it makes the achievement of this award particularly rewarding and I look forward to continuing to grow at GC and seeing what the future brings."
Contract Delivery Manager, James commented, "I am very proud to have won this award! I have held a variety of posts since entering the industry in early 2009. Since joining Ground Control just over 3 years ago, I have worked hard to excel. This was acknowledged by my peers, and I was promoted to the role of Contract Delivery Manager within 12 months. I have taken on a variety of projects, most of which have been incredibly rewarding, others have been more challenging, all have provided invaluable insight and exposure to the sector. The continued training and support from the business has undoubtedly accelerated my development and progression as a manager. I am looking forward to furthering my career the arboriculture industry, but more importantly exploring the exciting opportunities that lie ahead with Ground Control."
Congratulating the winners, Managing Director, Marcus Watson added;
"What an achievement! I have great pleasure in congratulating my Ground Control colleagues on their tremendous success.  It is particularly pleasing to note that their achievements are being recognised by professional external organisations as well as within Ground Control.  Their hard work and dedication in support of their teams and service to our customers is an inspiration to us all; we are so pleased to have them as part of the Ground Control family.
It has been great to see these young industry leaders grow within Ground Control and we look forward to supporting the next generation of leaders in their career progression, helping them achieve their ambitions."