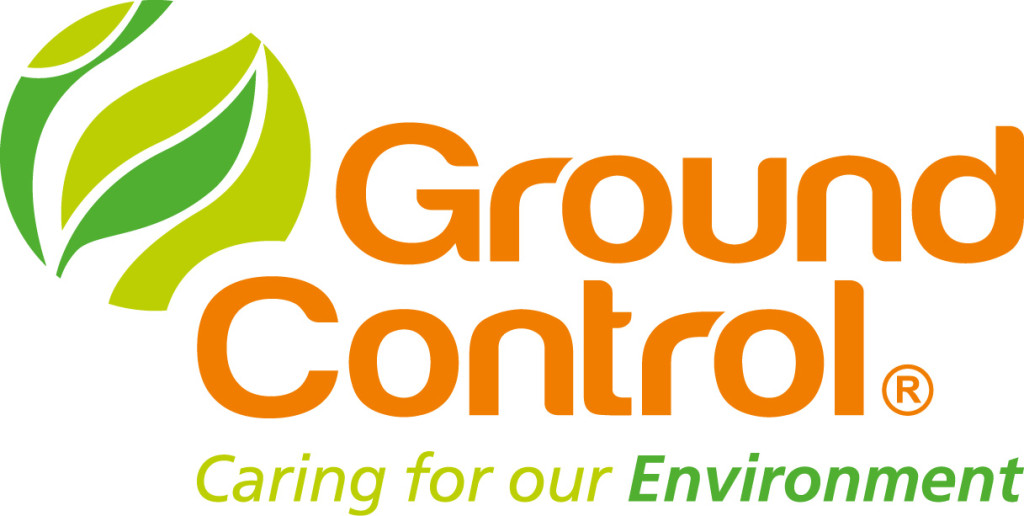 Ground Control team up with Amey to transform School Garden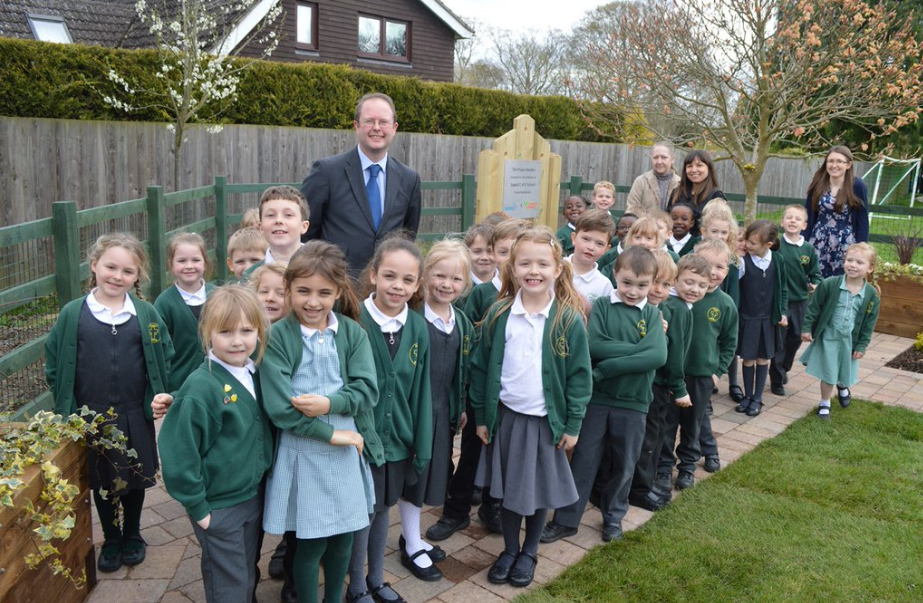 Last month, Ground Control joined forces with Amey to transform the prayer garden of Sywell C of E School in Northamptonshire.
A previous pupil of Sywell School; Amey's Account Manager, Julie Harrison, initially approached the school offering help by way of improvements to the school grounds that would benefit the school community. Sharing the vision for a prayer garden to be created, to replace the overgrown and unused area, Ground Control was delighted to get on board with the project.
Over a 2 week period, the Ground Control team were on site to excavate and re-model areas dedicated to grass, beds and hard-standing, as well as supply and install various elements including; tegula block hard surface, fine turf, green oak sleeper raised beds and staged planting beds, compost to beds, shrubs and sensory species, bark mulch to planters and bed, as well as a story-telling chair and memorial plaque.
An official opening ceremony took place as part of the school's assembly, inviting both the Ground Control and Amey teams in to reveal the much anticipated garden to the children.
Russell Lunn, Sywell School's Headteacher was delighted with the outcome:
"In just a short amount of time, the people working on the garden have created a vision! The teams were amazing and I know that every member of our school community will benefit from the prayer garden. Just to know that children and adults will benefit educationally, spiritually and socially just shows the impact that the project will have. I can't thank Ground Control and Amey enough."
Ground Control's Contract Manager, Guy Chambers, who assisted with the project, commented;
"We were delighted to work alongside Amey to bring such a worthy vision into reality. The manner in which all sides pulled in the same direction made it a great project to be involved in, and it would not have been possible without everyone who participated. Being able to see the kids and everyone associated with the school enjoying the garden on the final day, made all the hard work more than worthwhile! Special thanks in particular to our team members, Paul and Cameron, who went above and beyond to ensure the deadline was met and the required quality was achieved."