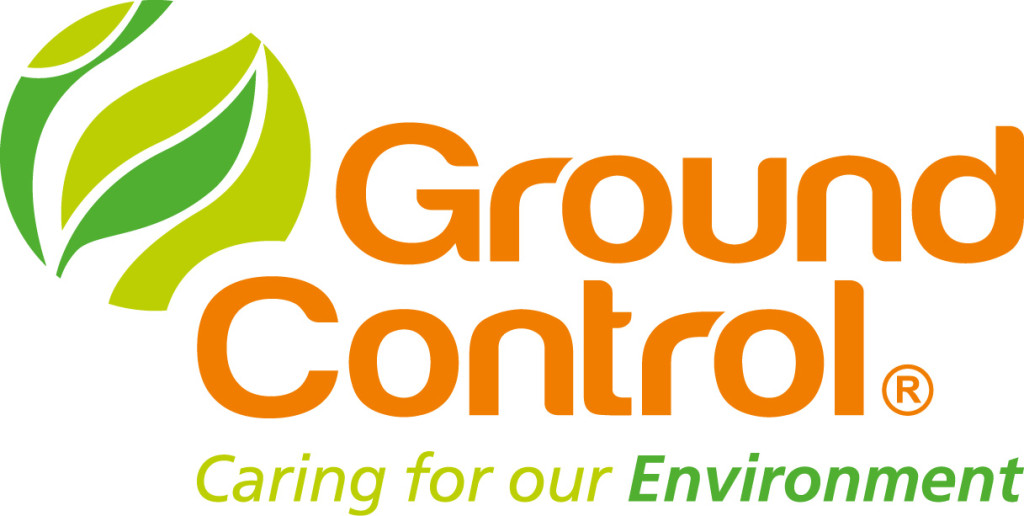 Ground Control teams complete de-veg on exciting project for Costain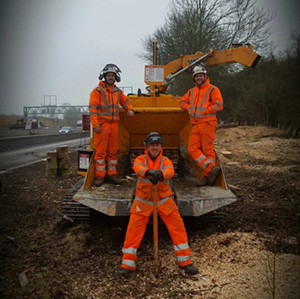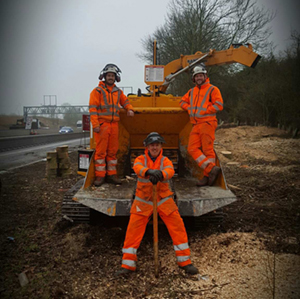 Ground Control's utility arboriculture team recently undertook vital vegetation clearance works on behalf of Costain.
Working on the busy M1 between Junctions 16 and 19, both North and South, team members Aaron and James, working alongside Project Manager Nick Conway and Rail Site Manager Joe Hyde-Pulley, tackled tree vegetation clearance as part of a three day job.
Utilising Ground Control's new Bandit whole tree chipper and 360 excavator, the team cleared and chipped 28 large trees along the roadside ahead of installation of new infrastructure by Costain.
Working on this exciting project, Nick Conway commented; "It's a nice feeling, achieving a big job like this. The whole team worked so well together for the duration of the project. It was an enjoyable three days, very well structured. Looking forward to working on more projects for Costain in the future."