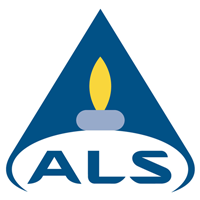 ALS Environmental add low-level Ammoniacal Nitrogen to MCERTS scope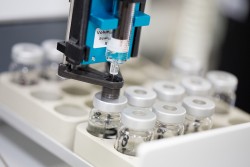 ALS Environmental is pleased to announce that our method for determination of Ammoniacal Nitrogen is now accredited for the analysis of Treated Sewage Effluent to ISO/IEC 17025 and the MCERTS performance standard with a reporting limit of 0.06mg/l.
Ammonia is widely used in agriculture as a fertiliser and it can enter water supplies as runoff from agricultural areas. Ammonia is toxic to fish with toxicity varying with the pH of the water; it can cause algal blooms and increase oxygen demand in the receiving water, so it is a requirement to remove Ammonia during the wastewater treatment process. During treatment, the nitrification process is commonly used to convert Ammonia into Nitrate.
Inorganic Chemistry Manager at ALS Environmental, Christopher Law, comments:
We are always reviewing our accreditation in order to ensure that we help our customers' meet their regulatory needs. The extension of our scope to include MCERTS accreditation for low-level ammoniacal nitrogen further strengthens our analytical offering to the market.
MCERTS is the Environment Agency's Monitoring Certification Scheme and provides formal accreditation in accordance with European and international standards. It is an Environment Agency requirement that data assessed for regulatory purposes is accredited to the MCERTS Performance Standard. To achieve MCERTS accreditation, we are required to undertake a significant validation study to ensure that the method meets the stringent performance targets of the scheme.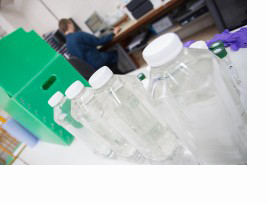 Ammonia in the sample reacts with hypochlorite ions generated from the sodium dichlorocyanurate reagent to form monochloramine. This reacts with salicylate at approximately pH 10.5 in the presence of sodium nitroprusside to form a blue iodophenol type compound. The intensity of colour within samples can be evaluated by comparison with standards containing known concentrations, thus allowing the concentration within the sample to be assessed. This is measured spectrophotometrically at 660nm using a discrete autoanalyser, which significantly improves method performance over manual colour assessment as sample volumes, reagent volumes, mixing speeds, colour development time and development temperature are all controlled automatically.
The addition of low-level ammoniacal nitrogen to our MCERTS accreditation portfolio demonstrates our commitment to providing one of the highest quality services within the Environmental analysis sector.
To download our latest UKAS Schedule for our Coventry laboratory please click here.
By holding one of the broadest scopes of UKAS ISO 17025:2005 accreditation in the Environmental sector, ALS Environmental is your ideal analytical service partner.
If you have any queries about this, or any other analytical offering, please contact us or call us on 02476 421213.