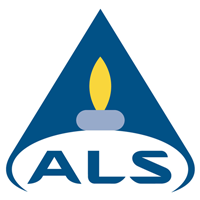 Expanding choice of drop-off locations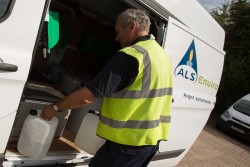 ALS Environmental are pleased to announce the opening of six new drop-off locations to help customers submit samples into our laboratory network. The new sites are in addition to our current drop-off sites and laboratories in Coventry, Chester, Wakefield, and our service centre in Dublin. The six new locations are:
Cardiff
Cheltenham
Stockport
Doncaster
Leeds
Walsall
Increasing our coverage along main arterial routes is part of our ongoing strategy to offer broader coverage throughout the UK. By offering a second drop-off location in South Wales, in conjunction with our in-house fleet of couriers, we are able to collect samples later in the day (after 18:00) at no additional charge to our customers.
Our increasing number of drop-offs in the north reflects our commitment to help our customers reduce carbon emissions by reducing the miles driven to get to an ALS Environmental laboratory or drop-off location.
The full list of ALS Environmental drop-off locations can be seen below, with full address details available here:
Bridgend
Bristol
Cambridge
Cardiff
Cheltenham
Doncaster
Exeter
Inverness
Leeds
Liverpool
London New Cross
London Southgate
Manchester
Nottingham
Paisley (Glasgow)
Reading
Shrewsbury
Stockport
Walsall
Warrington
Belinda MacLachlan, ALS Environmental's Customer Service & Interface Manager, who has been leading the implementation of the drop-off locations, comments: "The addition of six new sites to our range of drop-off locations is key to our commitment to increase our national coverage and increase our presence across the UK. Customers wishing to utilise the drop-off locations  are requested to call the customer service team prior to attending site to be given access details. This will also provide full a comprehensive tracking of your samples via a consignment number for full traceability of your order from drop-off to reporting."