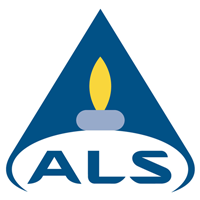 ALS Environmental Attain Air Monitoring Accreditation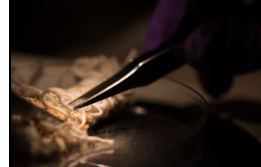 ALS Environmental are delighted to announce that we have extended the scope of our UKAS accreditation for our Coventry laboratory to now include the testing of PM10, Directional Dust and Asbestos in Air. This extension to scope has been completed to increase our offering to the environmental monitoring sector and cumulates several months of hard work for our technical team.
We have added Particulate Monitoring analysis to our accreditation portfolio following extensive discussions with the Waste Management market. These discussions resulted in ALS investing in developing a new laboratory to undertake all of the weighing and measurement of various filter types to allow us to offer a range of tests both accredited and unaccredited, these include:
| | |
| --- | --- |
| Analysis | UKAS Accreditation Status |
| | UKAS ISO 17025:2005 |
| | UKAS ISO 17025:2005 |
| | UKAS ISO 17025:2005 |
| | UKAS ISO 17025:2005 |
| Bioaerosols – Endotoxins | Unaccredited |
| Bioaerosols – Total Fungi | Unaccredited |
| Bioaerosols – Salmonella | Unaccredited |
| Bioaerosols – Aspergillus Fumigatus | Unaccredited |
| Bioaerosols – Total Mesophilic Bacteria | Unaccredited |
| Bioaerosols – Gram Negative Bacteria | Unaccredited |
Click here to view the new Air Monitoring section of our website.
The newly accredited suites of analysis are all available from our Coventry laboratory and efforts are already underway to develop our accreditation status for Bioaerosols testing.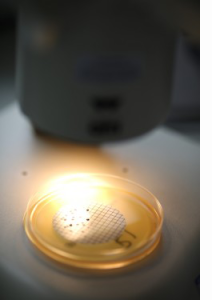 Particulate matter can cause long term effects on people's health and reduce life expectancy, particularly in susceptible people like the young, the elderly and those with pre-existing heart and lung disease. Epidemiological studies carried out worldwide have identified a statistical link between the concentrations of PM10 in ambient air and detrimental effects on human health.
Customers who are looking to attend our Future Waste event, at our Coventry laboratory on Tuesday 27th September 2016, will be able to see the new laboratory in action as well as gain an insight into our testing methods for Air Monitoring.
Click here to book you place at the Future Waste event.
For more information on our Air Monitoring services, or our upcoming events, please contact us or call your Customer Service Co-ordinator on 02476 42 12 13.