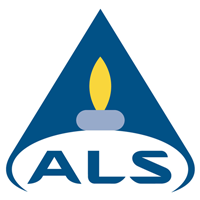 Chemical Investigation Programme 2 (CIP2) 2017 update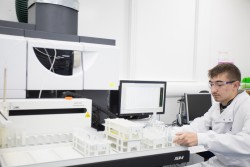 ALS Environmental are pleased to announce that Scottish Water have agreed to extend their CIP2 contract until December 2017. They've been extremely complimentary with the service and support that ALS have provided so far and are more than happy for it to continue.
The Chemical Investigation Programme (CIP2) is a project being undertaken by the Water Utility providers and the United Kingdom Water Industry Research (UKWIR) in response to the requirements of European Union Water Framework Directive (WFD) under framework 2000/60/EC. This Directive aims to classify each surface water body (rivers) within the EU as 'good' or above and in order to do so, levels of chemicals in each water system cannot breach set 'Environmental Quality Standard' (EQS) levels.
For more reading on the CIP2 programme, please click here
Additionally, the CIP sludge program was completed by ALS Environmental in January 2017, well ahead of the reporting deadline of April 2017. ALS analysed sludge samples for 7 of the 10 participating English and Welsh Water and Sewerage Companies, as well as continuing to analyse Scottish Water's sludge samples throughout 2017. The analysis was split between our Wakefield and Coventry laboratories to run Metals and Emerging Organic contaminants respectively. 
Aaron Lewis, CIP Project Co-ordinator at ALS Environmental comments;
The progress made so far and the high level of quality of the analytical results are testament to the dedication and knowledge of all the staff involved in the CIP2 project at ALS. From the technical team that created the suite of robust methods used to analyse low level parameters in a range of challenging matrices, to the sampling, logistics and analysis teams that continually work to ensure the successful delivery of this project. Our commitment now is to maintaining this level of service for the remainder of the programme
Click here to view our technical poster on Determination of Priority Substances in Water: Quantifying a drop (or two) in the Ocean
If you have any questions about the CIP2 project undertaken by ALS Environmental, or any other analytical enquiry, please contact us or call our team on 02476 42 12 13.