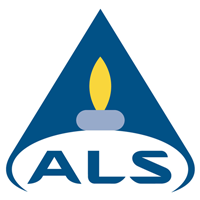 Refurbished metals laboratory at ALS Coventry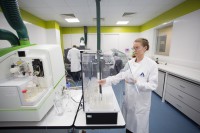 ALS Environmental are pleased to announce the opening of our brand new metals instrument laboratory in Coventry where we will process over 50,000 samples annually, across five ICP-MS and two ICP-OES instruments. The laboratory, previously used for preparation of samples for metals extraction has been completely renovated, including the installation of new flooring, walls, ceiling, benching and gas lines.
Metals analysis at the Coventry site was previously split across two laboratories and eleven ICP systems; a large amount of method development and validation has been performed to consolidate methodologies and reduce the overall footprint of the laboratory to the existing seven systems. This work has enabled ALS to continue to offer the lowest detection limits for metals analysis. As part of the renovation, ALS have made vast improvements to sample flow within the laboratory, which will allow significant improvements to turnaround performance.
The renovation of the metals analysis laboratory has allowed ALS to greatly reduce our carbon footprint with the installation of fully updated electrics, bespoke air conditioning and extraction systems alongside a centralised system providing cooling water to the ICP instruments. This centralised system has allowed us to remove all individual chiller units from the laboratory, reducing heat and noise output, significantly improving the working environment for the analysts.
Upon the opening of the laboratory, Christopher Law, Inorganic Chemistry Operations Manager comments:
The opening of the new instrument laboratory is the culmination of significant effort from across the business, demonstrating our commitment to continuously improve our processes in order to exceed client expectations.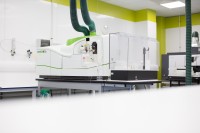 The opening of the metals instrument laboratory is the first step in the planned refurbishment of several laboratories at the Coventry site, including those for metals extraction and the analysis of anions.
For more information on metals analysis, or for any other analytical enquiry, please request a quote, contact us or call us on 02476 421 213.