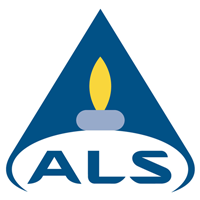 Microbiology Trends: Past, Present & Future – One week to go!
ALS Environmental are proud to announce our corporate partners for the Microbiology Trends: Past, Present & Future conference at our Coventry laboratory are:
With such high demand for this event we have taken the decision to move the conference to our newly refurbished dedicated conference lounge.
With only a couple of delegate spaces remaining and under a week to go until the Microbiology Trends: Past, Present & Future event, we would strongly advise anyone who is interested in attending to act now. 
The morning will be made up of a range of talks, including a question and answer session with all speakers from the panel. The speakers will include: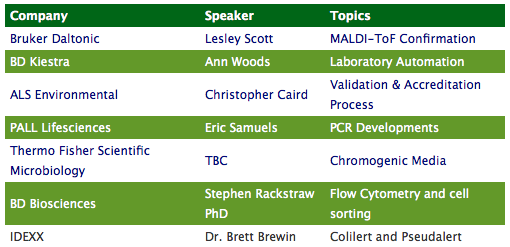 Following a free lunch, all delegates will then visit the ALS Environmental laboratory to see practical demonstrations of the morning's topics.
We would like to thank the following companies for their sponsorship of this event:

Speaking of his involvement and organising this conference, Nick Barsby, Sales and Marketing Manager at ALS Environmental comments:
I would like to thank our corporate sponsors for supporting this event as well as the speakers from Idexx and Thermo Fisher. We have been overwhelmed with the amount of enquiries and delegate bookings for this unique conference combining both theoretical and practical demonstrations.
To enquire on availability so not miss out on this unique seminar, please contact us today!
If you have any questions about this event or would like to enquire about availability on reserving a space, please contact us or call 02476 472 904. For directions to our Coventry laboratory, please click here.