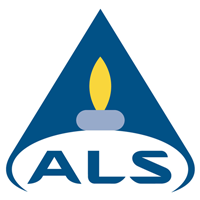 ALS retain Aquatrine contract with Kelda Water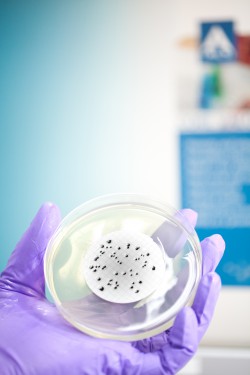 ALS Environmental is delighted to announce, following a competitive tender process, that it will continue to support Kelda Water Services Defence (KWSD) in the continued delivery of water and waste water sampling and analysis for Project Aquatrine Project A (West & South West of England & Wales). The extension of the contract means that ALS Environmental are now one of KWSD's longest serving partners on Aquatrine Package A, in a working relationship that will extend to over a decade.
Under the Project Aquatrine contract KWSD are responsible for the managment of drinking water, surface water, firefighting and waste water networks and assets for Ministry Of Defence (MOD) sites in the Package A reigon. KWSD use the analytical data provided by ALS to inform capital improvement schemes, private water supply and water quality improvements and environmental permit compliance. KWSD strive to lead by example and always work towards being an environmentally sustainable company whilst committing to continual improvement.
ALS Environmental undertake Drinking Water Testing Specification (DWTS) accredited sampling from a range of assets and sampling points across MOD bases in England and Wales to help KWSD demonstrate that the MOD is complying with drinking water and waste water legislation.
ALS Environmental is one of a few commercial laboratories who have full DWTS accreditation for both the sampling and the analytical phase of the Drinking Water process. DWTS accreditation is granted by UKAS on behalf of the Drinking Water Inspectorate. The sampling team at ALS Environmental is made up of a team of Field Chemists and Environmental Technicians who are able to sample and provide onsite chemical analysis.
By choosing ALS Environmental as a service partner KWSD benefit in the following ways including:
Dedicated Account Manager
Wakefield "Centre of Excellence" with DWTS for Drinking Water analysis.
Full UKAS accreditation for all KWSD chemistry requirements
All analysis performed within ALS Group
MALDI-ToF Confirmation of Legionella, Coliforms, E-coli and more including full speciation with a comprehensive species library.
ALS Environmental's Operations Director, Lisa Clarke, who was instrumental in the tender process with KWSD comments:
"Our relationship with Kelda is one of the longest in the environmental monitoring sector. Our key strength over the past seven years working with KWDS has been our ability to be the eyes and ears for Kelda on all sites and we look forward to developing our relationship over the full term of the contract."
The ability to rapidly confirm all KWSD microbiology samples by the use of MALDI-ToF gave ALS Environmental a distinct advantage over the competition. Furthermore the MALDI-ToF database has been significantly developed by the ALS Technical Team to allow the Company to identify well over 15,000 different species of clinical and environmental pathogens, including 56 out of 63 Species of Legionella.
Upon awarding the sampling and analysis part of the Project Aquatrine contract Peter Raczynski, Contracts and Procurement Manager at KWSD comments:
"ALS Environmental provide KWSD with a consistently reliable and very professional service and we look forward to continiung our working relationship with them over the longer term future."
Click here for more details on KWSD
If you have any questions regarding the services ALS Environmental provide to KWSD, including DWTS Accredited sampling, MALDI-ToF Confirmations or drinking water analysis please liaise with your Customer Service Co-Ordinator or contact on 02476 42 12 13.